Faith Leadership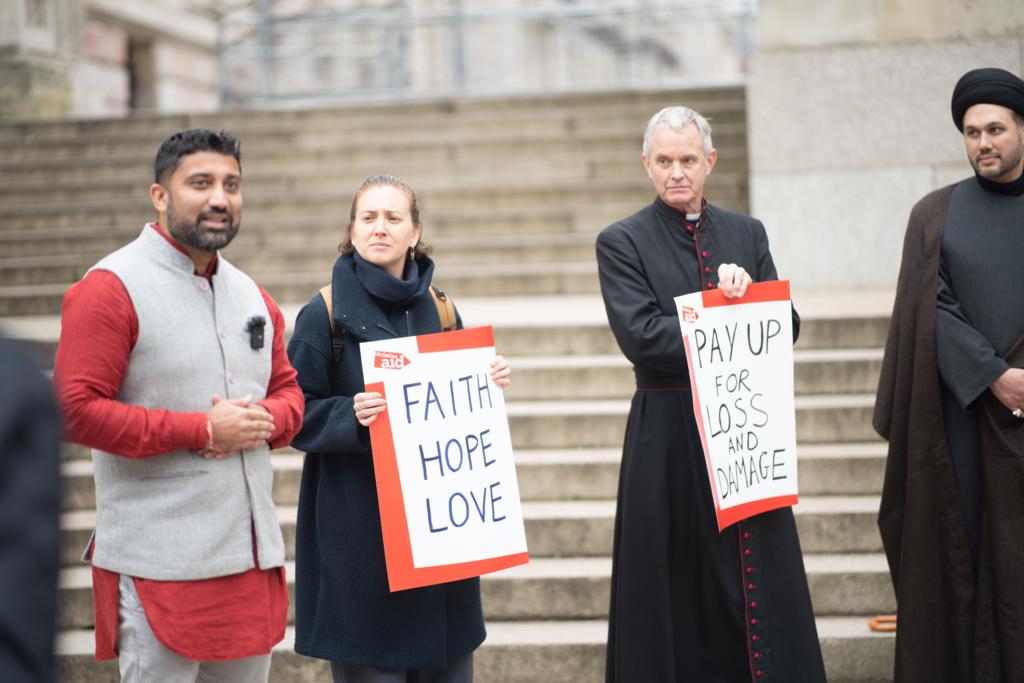 As a general election draws near in the UK, it's crucial that all who concerned about the climate emergency engage with our elected representatives –local and national. We know that ambitious climate action is popular. More than three quarters of people who intend to vote at the next UK general election support ambitious and urgent government action to address the climate crisis.
We need to make sure all our elected representatives hear this, loud and clear. This is why every contact from a constituent or elector makes a difference.
Faith for the Climate's network of faith leaders and representatives has an ambition – that every constituency surgery in the country is attended by someone raising the climate emergency as a top priority. Faith communities can take the lead or support this creatively, and with compassion and steadfastness. We have been inspired and encouraged along this journey with the support of the climate communications charity Hope for the Future. And we are pleased that more resources are being developed, including the Council Climate Scorecards produced by Climate Emergency UK.
Faith for the Climate is foregrounding climate justice. Those who have done least to cause climate change are suffering most. And we know that faith groups can make a difference. People of faith played a huge role that led to the historic "loss and damage" fund agreed at COP27, the UN climate talks in 2022.
But the governments and businesses that have done the most to cause climate change continue dragging their feet even as we know there is much more to be done. This is where elected representatives – including our MPs, devolved governments, mayors and local councillors – could make a real difference, given the right encouragement.
Combined voices make a more effective noise. We can do this together, within and across our faith traditions. A Christian church and a Sikh gurdwara in a local area, for example, could lead a powerful mixed-faith delegation together in a collective approach to a local MP. Or a local mosque, synagogue, or mandir might be able to join forces with local secular environmentalists, for example, from Friends of the Earth.
To help you along, we know you need resources and guidance to get you started. The links we have provided above already point you towards faith-friendly items that are tailored especially to help you approach your MP or local councillor. And watch this space for more actions and tips for faith leaders and representatives as we continue developing this stream of our work.
Contact us if you have any meetings with MP's or elected representatives – and let us know what their response was to your requests.