Building Capacity
All faiths share a passionate concern for the Earth, but many of the smaller faith communities in the UK lack resources to support the climate concern and action of their communities. For this reason, we're delighted to partner with Religions for Peace UK to build the capacity of some of the smaller faith communities in the UK.
In 2019-20, the first year of this programme, we worked with the Sikh, Hindu, Buddhist and Muslim communities through four respected partner/member organisations already doing fantastic work on these issues. The second year of the programme, in 2020-21, consisted of consolidating and strengthening this work and creating new opportunities for outreach within these and other minority faith communities. The work with each organisation and community looks and feels different, depending on the needs of that community and the actions it owns. At the same time, this project promotes deep and profound interfaith learning and relationships between the capacity-builders from the different partner organisations. Events and actions organised in this project are regularly highlighted on Twitter and in our free monthly e-news.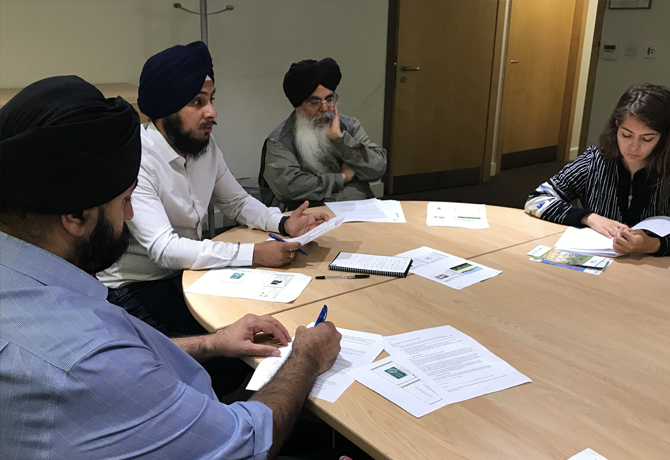 EcoSikh

EcoSikh is a response from the Sikh community to the threats of climate change and the deterioration of the natural environment. EcoSikh connects Sikh values, beliefs, and institutions to the most important environmental issues. They draw on the rich tradition of the Sikh Gurus and the Khalsa Panth to shape their behaviour and outlook of Sikhs and the world.

As part of the capacity building programme, EcoSikh UK seeks to establish and consolidate its UK-based national infrastructure, develop consultation workshops in different parts of England, Sikh climate change resources and UK focussed website pieces, and create a longer-term strategy to engage Gurudwaras.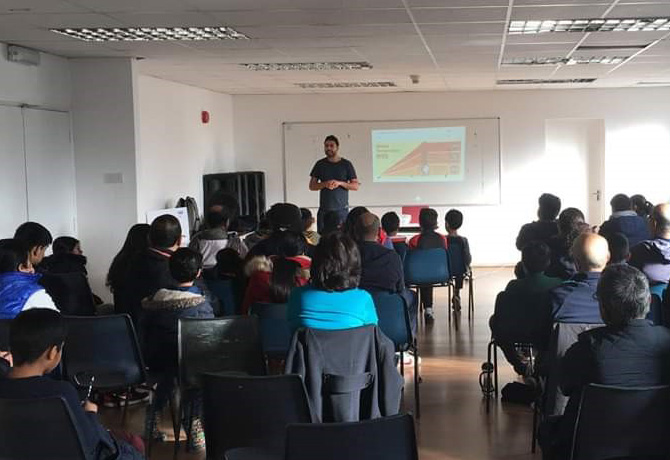 Hindu Climate Action

Hindu Climate Action aims to work with the Hindu community to prioritise climate action. Climate change is causing havoc in the natural world and is affecting the poorest and most vulnerable in society. This opposes Hindu values such as Dharma (righteousness), Ahimsa (non-harm) and Karuna (compassion). For this phase of the capacity-building project, Hindu Climate Action will conduct outreach with temples, Hindu organisations and students, inspiring and empowering them to take climate action.

During the first year of this project (2019-2020), Faith for the Climate worked with the Bhumi Project as our Hindu partner organisation. As Bhumi has transitioned to become Bhumi Global, with a key role at the UN, we're delighted to work with Avnish Thakrar and Ramila Chauhan, who founded Hindu Climate Action as a new UK-based initiative to continue their great work.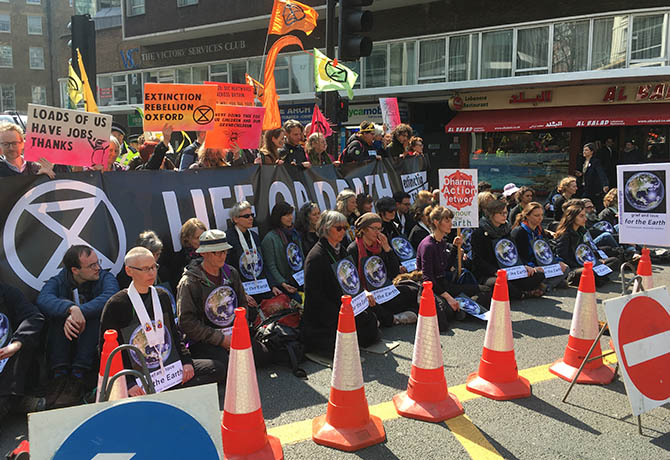 Eco Dharma Network

Eco Dharma Network is part of the UK Network of Buddhist Organisations and was created to strengthen Buddhist communities' capacity to take climate action. Eco Dharma has drawn from, supported and built on existing Buddhist climate action such as the NBO's Buddhist Action Month work on climate action, and DANCE's (Dharma Action for Climate Engagement) ongoing actions as part of Extinction Rebellion. Eco Dharma Network aims to be a long-term sustainable network equipping and supporting UK Buddhists of all kinds in climate action. It is developing a toolkit and exhibition with ideas and suggestions of ways Buddhist communities can engage in climate action, both individually and collectively. In early 2020, it held a training day open to all Buddhist communities to inspire and exchange ideas for climate action, with an offer of support through follow-up sessions. For more information and to get involved please contact the Eco Dharma Network project coordinator, Olivia Fuchs: [email protected]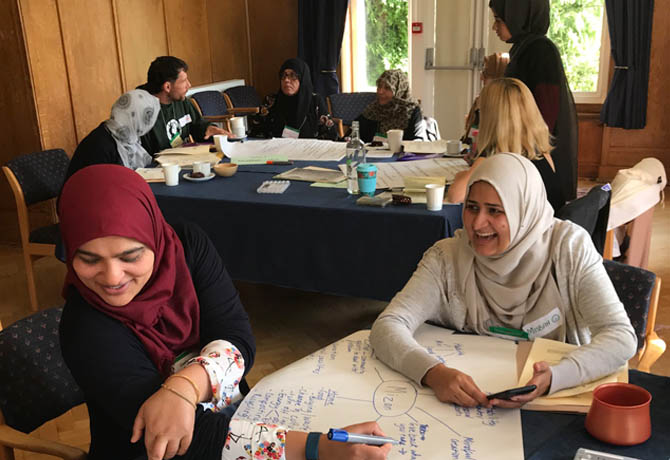 The Bahu Trust

The Bahu Trust is a Muslim organisation based in Birmingham and has a network of 22 mosques around the country. The Bahu Trust has been using a faith-based approach locally on promoting environmental sustainability amongst its mosque users, creating awareness on climate change, renewable energy, protection of natural resources, waste management, and sustainable living.

Through this programme, the Bahu Trust works with the Mosques and Imams National Advisory Board (MINAB) and other Muslim umbrella bodies in the UK to expand awareness among national faith leaders and in mosques of climate change issues, and to provide awareness building workshops, climate change resources and educational material.