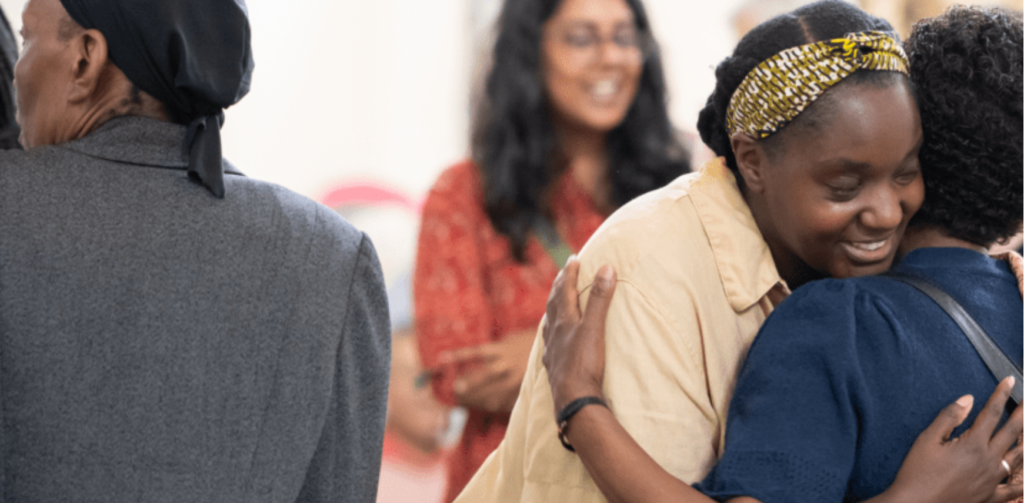 For UK Black History Month in October and Inter Faith Week (12-19 Nov) in 2023, Faith for the Climate collaborated with St John's church in Waterloo for their Exploring Spirit "interfaith season of arts, film, reflection, talks, worship, prayer and meditation which will bring together nature, the climate crisis and the spiritual journey".
Together with several amazing partners, Faith for the Climate and St John's Waterloo co-hosted an art exhibition, film screenings, live performances, panel discussions, and more. All events were held in person and free to attend.
19 Oct-26 Nov 2023
Loving Earth Exhibition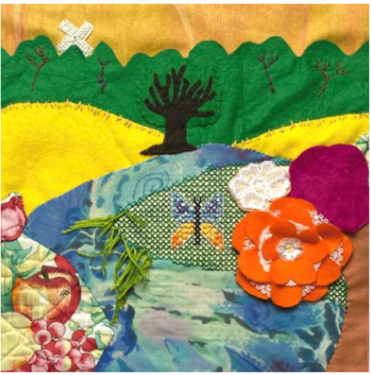 In the face of growing environmental breakdown, this exhibition seeks to memorialise and celebrate the wonderful things we cherish and love. It features pieces produced through The Loving Earth Project, a community-based textile project that helps people to engage creatively and constructively with climate justice without being overwhelmed.
19 October 2023 7pm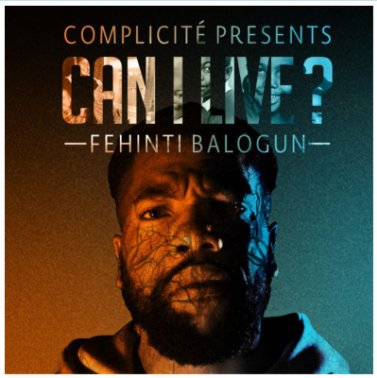 A film by actor and activist Fehinti Balogun and Complicité. The film follows Fehinti's personal journey as a Black British man exploring his relationship to the climate crisis and posing questions about his role to tackle it, focusing on building community. Followed by an audience Q&A with Fehinti and Samia Dumbuya.
22 October 2023 5pm
Martin Luther King's Christmas Sermon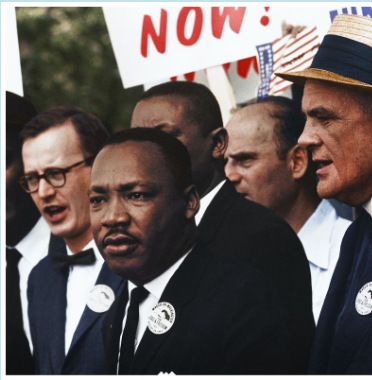 A live reading and reimagining of Dr. King's final Christmas sermon. We dug deeper into this sermon's legacy from a climate justice perspective. How do racial injustice, colonialism, militarism, and climate change continue to intersect? Performances and discussion with Paterson Joseph, Adjoa Andoh, Priya Lukka, Dr Shanon Shah and Dionne Gravesande, reflecting upon MLK's legacy of revolutionary spirituality and non-violence. 
26 October 2023 7pm
KING: A Filmed Record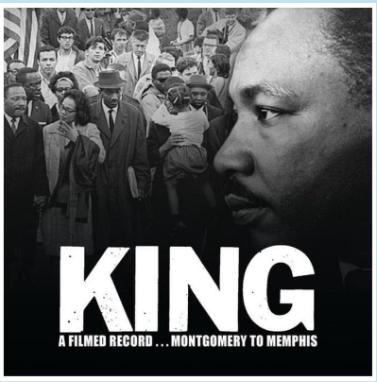 Constructed from a wealth of archival footage, this film is a monumental documentary that follows Dr. Martin Luther King, Jr. from 1955 to 1968, in his rise from regional activist to world-renowned leader of the Civil Rights movement. Rare footage of King's speeches, protests, and arrests are interspersed with scenes of other high-profile supporters and opponents of the cause, punctuated by heartfelt testimonials by some of Hollywood's biggest stars. This screening was a collaboration with Tipping Point North South, a "co-operative that supports and initiates creative, campaign-driven projects that advance the global social justice agenda". Followed by a post-screening reflection by Wale Hudson-Roberts.
13 November 2023 7pm
Film: Forced to Adapt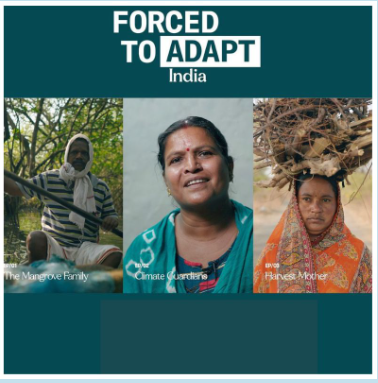 The climate crisis continues to wreak havoc disproportionately in the global south, often resulting in devastating losses to livelihoods and even life itself. In a bid to mitigate the impacts of the climate crisis, communities are constantly forced to adapt to their changing environments. Anjana, Sreejith and Dipika are from vastly different regions of India, but all have one thing in common: they are having an invaluable impact on the lives of the people they share their communities with and beyond, by communicating and implementing low-cost and low-tech solutions to adapt to this unjust crisis. Followed by an audience discussion with Vibhati Bhatia, Sunita Ramani, Dr Moiz Bohra and Mike Rumsey.
20 November 2023 7pm
Film: Of Walking on Thin Ice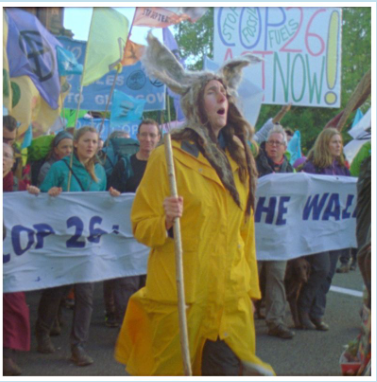 A walk; a pilgrimage, an odyssey for the planet. Five hundred miles from London to Glasgow Cop26: Eight weeks, 56 days and more than 56 host organisations, over a thousand walkers and thirty rolls of 16mm celluloid film." This film documents the Camino to COP26: a people's walk carrying a message of love, hope, grief, fear, and connection with the natural world to leaders deciding on the future of our climate. Featuring a post-screening discussion with Revd Vanessa Elston, Melanie Nazareth, Nicola Smedley, and Barbara Wilson.