Faith, the Energy Crisis & Climate Justice
By Kamran Shezad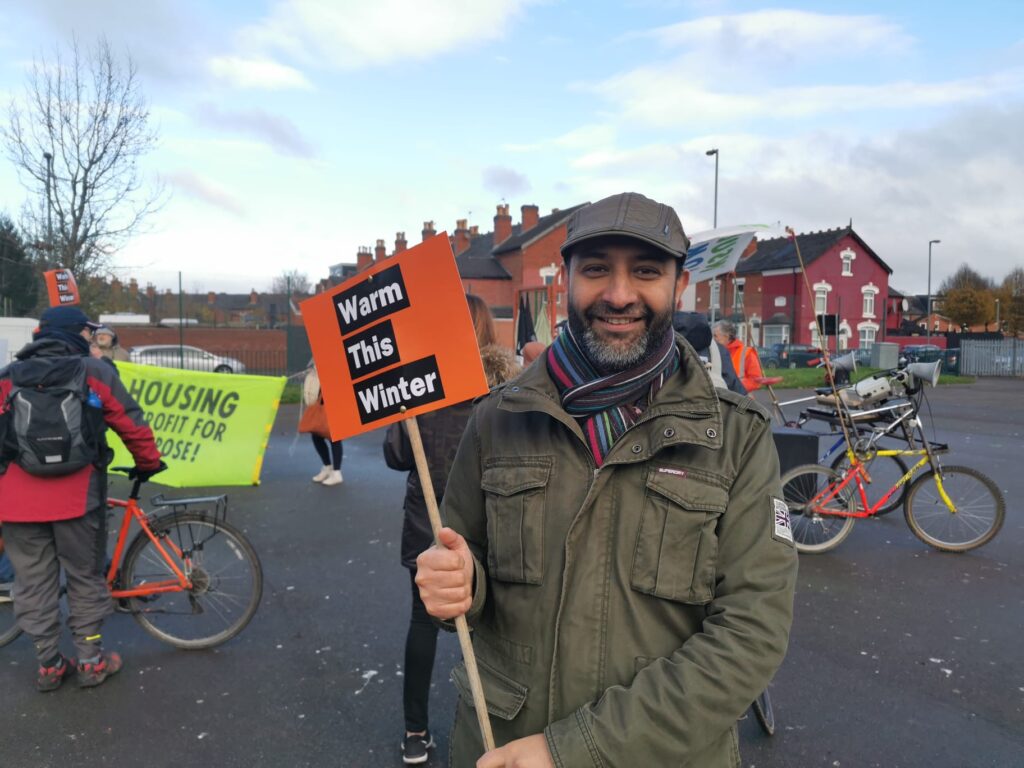 According to the IMF, the energy crisis is affecting UK household budgets more severely than any other country in western Europe. Communities across the UK have been hit hard by the crisis, fuelling poverty and hardship in families. Even middle-income earners are now struggling. One of the reasons for this is the UK's heavy reliance on gas to heat homes and to produce electricity – especially at a time when Russia's war in Ukraine has sent gas prices soaring.
Large fossil fuel producers have taken advantage of this. This is evidenced by their announcements of obscene profits – almost as if these are some sort of badge of honour. Recently, oil giant BP announced that it made almost £7bn in profit, and Shell and Centrica have also reported bumper results. It is announcements like these that cause anger for the vast majority of the population, especially as households struggle to cope with soaring bills.
However, this is not the only reason that households are struggling. Another significant factor is that the UK has the least energy efficient homes in Europe. Almost 2.5 million families in the UK live in poor and inadequate housing conditions, and suffer from fuel poverty. As a result, the combination of their leaky dwellings and low income means that they are unable to maintain a reasonable temperature in their homes.
Most UK houses were built before the 1990s, when housing designs were not regulated for energy efficiency. Poorly constructed housing seriously affects people's health and wellbeing. The NHS spends £1.4 billion each year treating people affected by poor housing conditions. The tragic death of 3-year-old Awaab Ishak from illness caused by living in a property affected by mould is just one very recent example of this.
Statistics also show that the world's population is consuming way too much energy and materials to be sustainable. We must summon the will to tackle a whole raft of challenges that arise from this. But the challenge isn't evenly spread: whilst over-consumption occurs largely in the developed world (and in some parts of the emerging and developing worlds), over 1 billion people are at the same time suffering from under-consumption, including of basic necessities such as food, water, and shelter.
We all need to play our part – the political establishments, the corporate sector, the third sector, and faith actors; and we as individuals are not immune from personal responsibility either. Whilst I appreciate that there is inequality in consumption, even here in the UK, wherever possible we still have a moral obligation to reduce our personal consumption habits – and to support others in doing the same. Even taking into account the inequalities in consumption that exist in this country, most of us – especially the middle classes – can do more. For example, it's not so long ago that I recall each household having one television. Now in many houses, it is one per room. There was one car per household, now in some families it's one car per adult. Households would go shopping once a week, but now we order on demand whenever we like – and have it delivered to our doorsteps almost instantly.
The Role of Faith Communities
So what does faith bring to the table? To quote Gus Speth, an environmental lawyer and advisor to President Bill Clinton:
"I used to think the top global environmental problems were biodiversity loss, ecosystem collapse and climate change. I thought with 30 years of good science, we could address those problems, but I was wrong.
The top environmental problems are selfishness, greed and apathy; and to deal with these, we need a spiritual and cultural transformation… and we scientists don't know how to do that"
As people of faith, there is no doubt that we are strongly motivated by our faith traditions' teachings. These provide us with the ethical and moral frameworks which help us live our daily lives. Our various teachings and scriptures are full of lessons to help us tackle over-consumption, greed, apathy, extravagance. Our faiths encourage us to look after each other and ensure that no one goes hungry.
And this isn't just about theological and spiritual teachings. Faith groups are increasingly involved in taking action; we're beginning to see more people of faith 'walk the walk', and not just 'talk the talk'. For example, Christian Climate Action is playing a crucial role in keeping the pressure on the Church of England to divest from fossil fuels, rigorously campaigning for them to divest much quicker. Hope For The Future, a faith inspired charity, does great work on campaigning and advocacy, training faith based organisations on how to actively engage with members of parliament in meaningful ways.
Footsteps is another practical example of faiths working together in Birmingham; they are well ahead of the game in providing places of worship with advice and support on energy usage. Footsteps believes that no single message speaks to everyone, and that to be effective in communication, you need to be able to communicate using the language and values that speak to individual faith communities. A recent example is the "cost of living" animated video, produced in partnership with Warmer Homes WM and the Muslim community, which directs people towards the support they require. Footsteps is now also working on similar messages for other major faith groups.
I am particularly proud of the faith-inspired organisations and individuals in my home area of Balsall Heath and Sparkbrook. Growing up, I personally experienced being a victim of social and climate injustices – after all, this is one of the top 10 most socially deprived areas in England. The fact that people in the area didn't have the strength, or the time, to stand up for themselves on these issues used to play on my mind.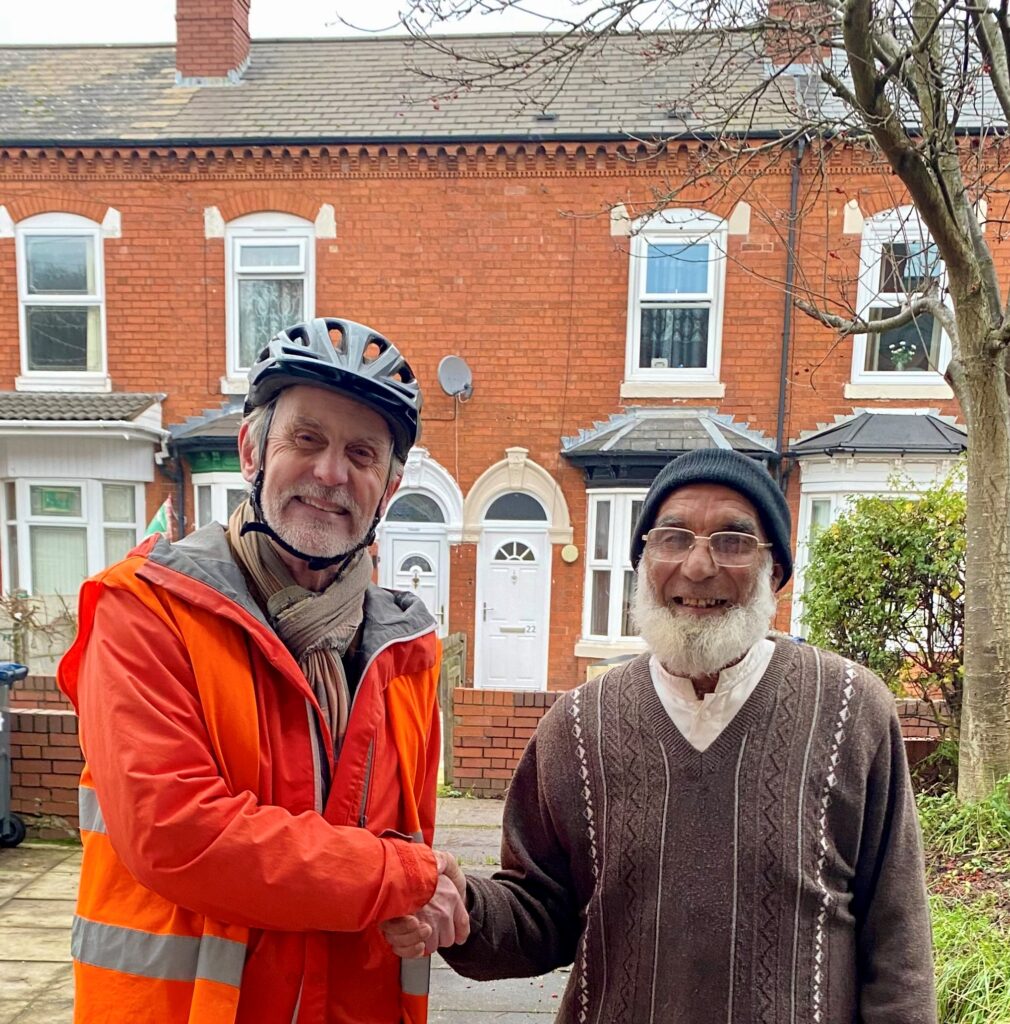 But things are changing. Right now, the Bahu Trust ( a Sunni mosque), the Al Abbas Islamic Centre ( a Shia mosque), the MECC Trust, Zero Carbon House and others have been successful in securing £7m from Birmingham City Council to retrofit homes in Balsall Heath. This will help households achieve better home energy standards, become more energy efficient, and ultimately save money. There is still a lot more to be done, but this is one example of significant progress towards tackling the cost of living and energy crisis.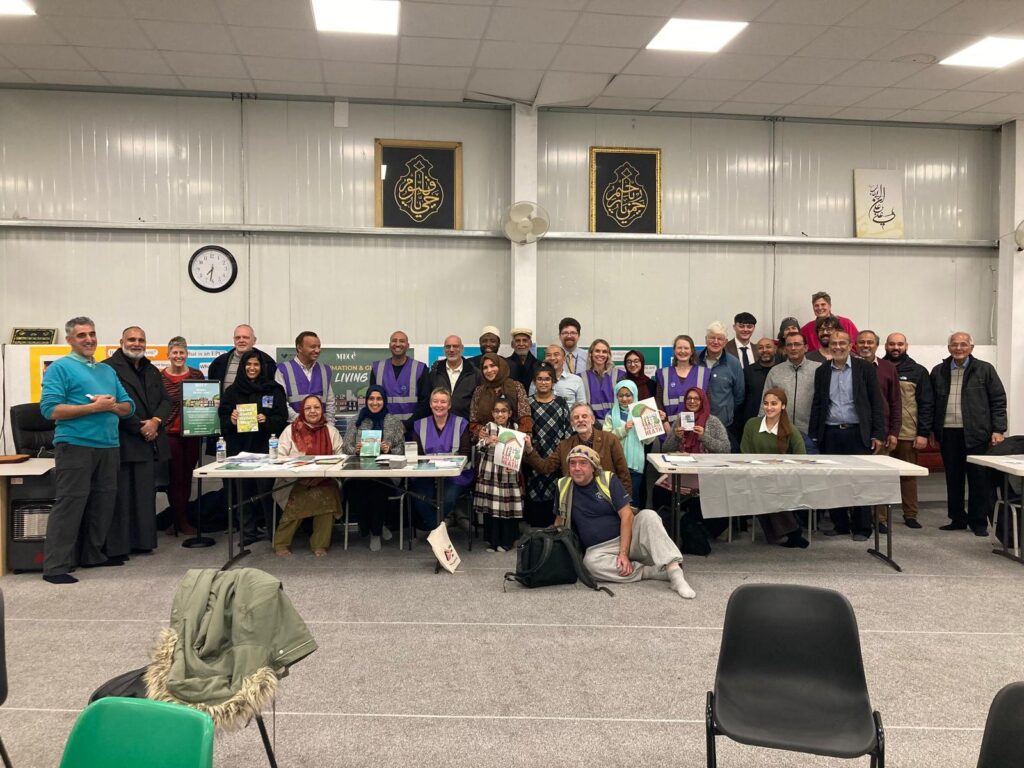 What More Can Be Done by Faith Based Organisations
I have three recommendations for faith groups wishing to help tackle the energy crisis. The first two are pretty straightforward, the third less so. Here's what you can do
Reinvigorate the teachings of scriptures on the care of creation, in your teachings, talks and sermon and actualise these teachings by promoting simple and modest living to your congregations and communities. Remind them to use the world's resources carefully, as it's our responsibility to look after the Earth and the natural world.
Increase your support for those most impacted by climate change,environmental degradation and inequality. Work together with other faith and non-faith groups, to support our most vulnerable. The global nature of the present crises means that no one group or faith can work in isolation; we're all in this together, and we must strengthen one another.
My third 'ask' is a little more complicated, and requires will and strength from faith-based organisations – but nothing is achieved if we don't make sacrifices. I'm urging faith-based organisations to get involved in campaigning for social and climate justice. It is our moral and religious obligation to stand up for the rights of the people we serve. Humanitarian work alone is not enough; we have to engage in politics, in order to bring about real systemic change.
Democracy is the foundation of this country (even though it may not feel like it right now). At the very least, you can write to your local politicians calling on them to take climate action and to support a transition away from fossil fuels in a just manner. Use your social media to highlight climate and environmental issues, write to your local newspaper. Whatever you do, do not remain passive. Now is the time for action.
I know that advocating for change is not an easy task. It requires courage to engage in campaigning for action, especially in this day and age; our political discourse has never been more toxic, oppressive laws are being passed, the right to protest is being curtailed, and campaigners are being jailed for standing up for our future. I personally know kind and loving people who have been convicted for raising their voice for climate and social justice.
We can, however, take inspiration from the story of Prophet Moses (peace be upon him) as described in the Holy Quran, who learnt to overcome fears and to confront the challenges that needed to be faced. God commanded Prophet Moses to go to Pharaoh, knowing full well the political power and the heartless strength that he would encounter there. Prophet Moses confessed his concerns to God and made supplication before continuing. Whilst there is no intention here to compare our government with that of the ruthless Pharaoh (actually, maybe there is!), it's important to highlight the key message: Prophet Moses had belief and confidence in God in all matters, and that enabled him to stand up for what is right. We can do the same.
Even though the scale of crises seems overwhelming, there are lots of reasons for hope. Individuals and community groups around the world are taking a stance – I've already given some great examples above.
I would like to end this article with a verse from the Quran, which speaks to us all:
"You who believe, uphold justice and bear witness to God, even if it is against yourselves, your parents, or your close relatives. Whether the person is rich or poor, God can best take care of both. Refrain from following your own desire, so that you can act justly- if you distort or neglect justice, God is fully aware of what you do".(Quran 4:135)