Church of England starts Lent with milestones in climate action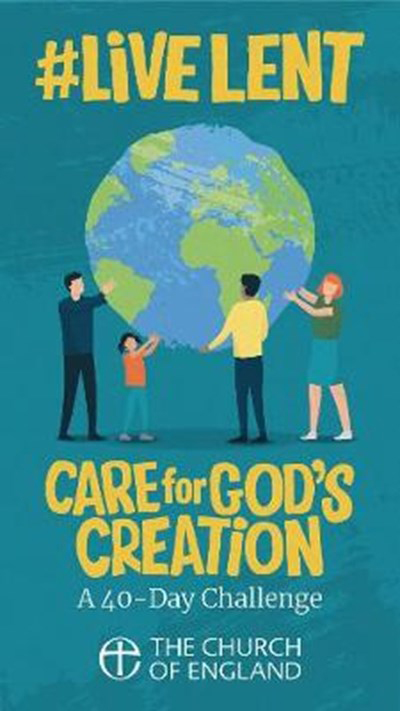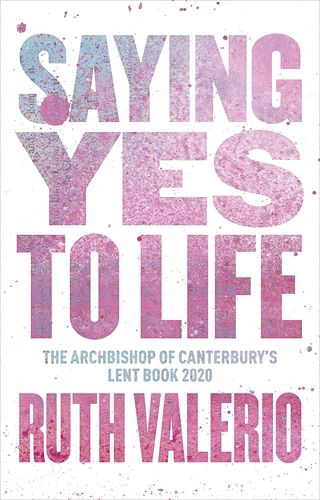 Ash Wednesday this year, 26 February 2020, marked several historic milestones for the Church of England in its response to the climate crisis.
Thousands of people have begun taking targeted climate actions as part of the Church's first ever official green Lent campaign, launched on 4 February by the Archbishop of Canterbury, Justin Welby. LiveLent 2020 contains a set of 40 daily reflections, actions and prayers for the climate.
"How much water goes into making a pair of Jeans?" "Could you twin your toilet?" "When was the last time you gazed at the night sky?" and "What was the carbon footprint of the meal I just ate?" – these are just some of the questions and topics participants will explore, with a different challenge every day.
#LiveLent 2020 is based on the Archbishop of Canterbury's Lent Book, Saying Yes to Life, by Dr Ruth Valerio, which is an ideal companion resource for those wishing to go deeper. With children's, youth and family resources also available, there is something to help every age group to get involved.
A week after the launch of #LiveLent 2020, the Church's General Synod voted to set new targets for the Church to work to become carbon "net zero" by 2030. General Synod members voted by 144 votes to 129 to support an amendment proposed by the Revd Canon Prof Martin Gainsborough, Chaplain to the Bishop of Bristol.
The motion proposed by the Bishop of Salisbury, the Church of England's lead bishop on the environment, recognised the climate emergency and recommended a net zero emissions target of 2045. It was also supported and put together with the help of Faith for the Climate chair Canon Giles Goddard. A majority of General Synod members agreed that greater ambition was needed, and voted to support the 2030 target.
After the debate, the Bishop of Salisbury, Nick Holtam, said:
"To reach Synod's target of 2030 will not be easy, and requires each of us to hear this as an urgent call to action.

"But this is a clear statement of intent across the Church and to wider society about our determination to safeguard God's creation.

"This is a social justice issue, which affects the world's poorest soonest and most severely, and if the Church is to hold others to account, we have to get our own house in order.

*"There is no serious doubt that climate change is happening, and that people are causing it, so it is very encouraging that Synod is grappling with one of the most urgent issues of our time."
Already, the Church's Pensions Board has invested £600 million in a global new stock index that invests in companies deemed to be making progress towards the targets of the Paris climate agreement. The index, created in collaboration with FTSE Russell and the London School of Economics-based Transition Pathway Initiative (TPI), includes oil producers Royal Dutch Shell and Repsol, but not others such as BP, Exxon Mobil and Chevron. The Pensions Board estimates that under this index, its portfolio will have a 49.1% lower carbon intensity than its current passive allocation, referring to a measure of carbon emissions to revenues.
In January, the Church also announced the launch of an energy rating system similar to those used for household appliances to help monitor the carbon footprint of its almost 40,000 buildings. This footprinting tool will help parishes to calculate their energy consumption, taking into account factors including the type of power they use, whether they are on "green" tariffs, the size of the building and usage.
Also, during January's World Economic Forum in Davos, the Church's three National Investing Bodies (NIBS), representing over £12 billion in assets under management, joined the United Nations-convened Net-Zero Asset Owner Alliance. Now 18-strong, the new membership has collective assets under management of over US$4.3 trillion. Through this alliance and as part of the Church's commitment to the Paris Agreement, the NIBs are committed to transition the Church's investment portfolio to net-zero emissions by 2050. The UN Alliance will focus on three core areas in 2020: Advancing its measurement and public reporting; engaging with portfolio companies on a net-zero target; and engaging policymakers towards policies supportive of net-zero economy ambitions.
With no shortage of Lenten climate actions by Christians of all denominations and other faith and non-faith allies, the Church of England's milestones are something to celebrate and build upon. They demonstrated the importance of climate action at multiple levels – international, national, local and individual.