Historic recognition for environmental justice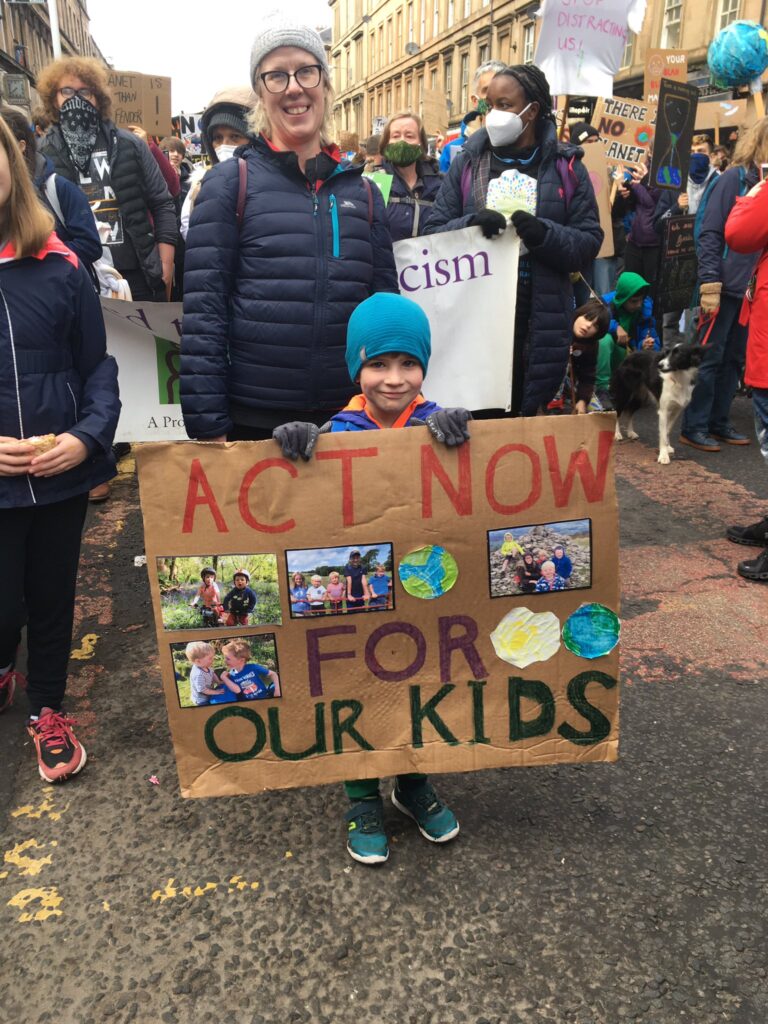 At the Fridays for Future day of action during COP26 in Glasgow, 2021 (pic taken with permission: Giles Goddard)
We're delighted to say that a global initiative Faith for the Climate has endorsed, supported and promoted has won prestigious recognition. More importantly, it's raised awareness of the connection between the climate and ecological crisis and human rights issues.
The 'Global Coalition of Civil Society, Indigenous Peoples, Social Movements, and Local Communities for the Universal Recognition of the Human Right to a Clean, Healthy, and Sustainable Environment' was recognised as one of the recipients of the 2023 United Nations Human Rights Prize.
This is because of the coalition's success in advocating for the UN General Assembly (UNGA) to recognise the right to a healthy environment in July 2022. The prize is awarded once every 5 years, and can be shared between several recipients at a time. This year is the first time that it has been granted to a global coalition – of which we're really proud to be a member.
The prize will be presented in New York this coming 10 December, the 75th anniversary of the Universal Declaration of Human Rights, which makes this recognition even more special.
It's only happened thanks to some tireless efforts, which began decades ago – and which have resulted in thousands of people, worldwide, joining forces to achieve this milestone. The award highlights the importance of collaborating to protect our planet and human rights. The coalition included secular and faith groups from the global North and South – alone, no organisation, movement, or person would have been able to achieve the universal recognition of the right to a healthy environment. Together, we did it.
The prize also recognises the need for participatory spaces – for everyone. Civic spaces are shrinking, and many human rights (and environmental defenders) are under attack worldwide, so the award sends a strong reminder: we must respect and strengthen these spaces. The right also is an integral component of environmental justice and democracy, so it offers a path to protecting the rights of future generations.
We learned of this just a few days before the 28 July anniversary of the UNGA's recognition of the human right to a clean, healthy, and sustainable environment. Since then, however, millions of people have continued suffering the cumulative and accelerating impacts of the triple planetary crisis:
biodiversity loss
climate change
pollution.
All this is made worse by systemic inequalities, and contributes to ongoing violations of the right to a healthy environment around the world. The prize emphasises that today more than ever, all countries must make this right a reality. It's both a recognition, and a call to action, for governments, businesses, institutions, and people worldwide to ensure that the right to a clean, healthy, and sustainable environment is effectively guaranteed and legally protected – so that it can be enjoyed by all.
You can read the reactions of a few members of the coalition here.
Cat Jenkins, Communications Officer, 26 July 2023